The prepress department uses cutting-edge hardware and software to process your orders into print-ready format as faithfully to the original as possible. Since the launch of 'Computer to Plate', the preparation of printing plates has been completely digital. Partly as a result of this, your labels are prepared more professionally and quickly, with a result that's more predictable. On the basis of the designs and instructions, you provide, our experienced graphic artists make engraving and printing files that are perfectly tuned to our printing process. They make sure that your designs are translated for a printed result that speaks to the imagination.
In our WebCenter, we save all your labels for you. You can log in to check the most up-to-date editorial status of your labels. It's extremely handy when you need to formulate editorial or technical changes.
There, in the sub-folder 'Templates for art', we have saved a collection of all your templates. They are documents that your designer will certainly appreciate; using them as a basis for new designs will be hugely beneficial. Every label we have ever created for you has its own template, including all the technical details required for reproduction.
Please click the link below to access a PDF file with instructions for the optimal preparation of artwork. You can download this file to pass it on to your design agency before they start on your new project.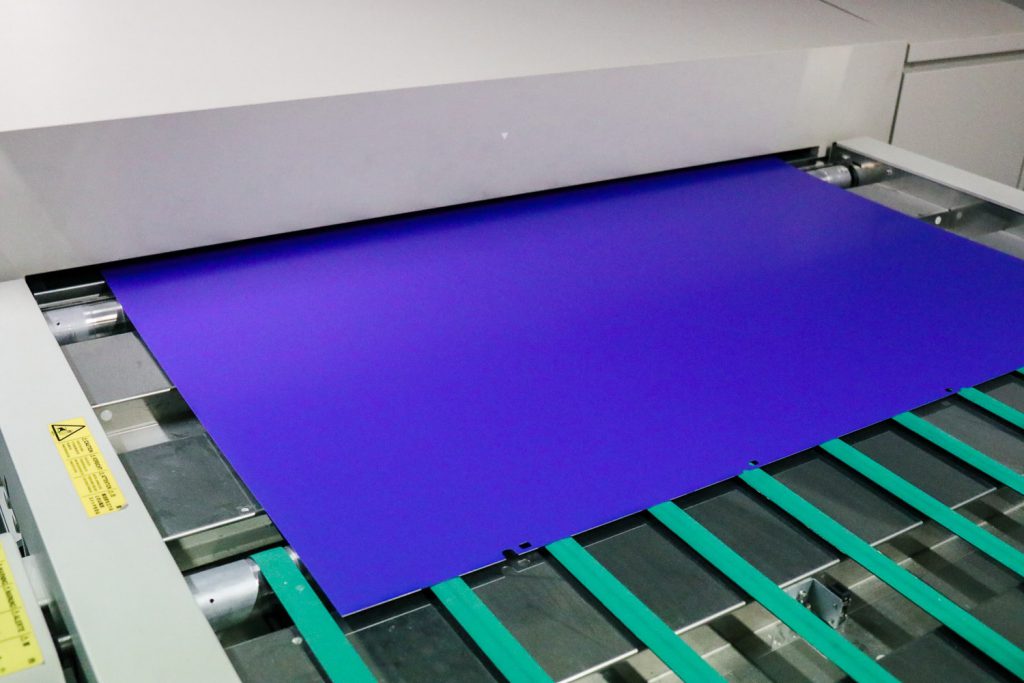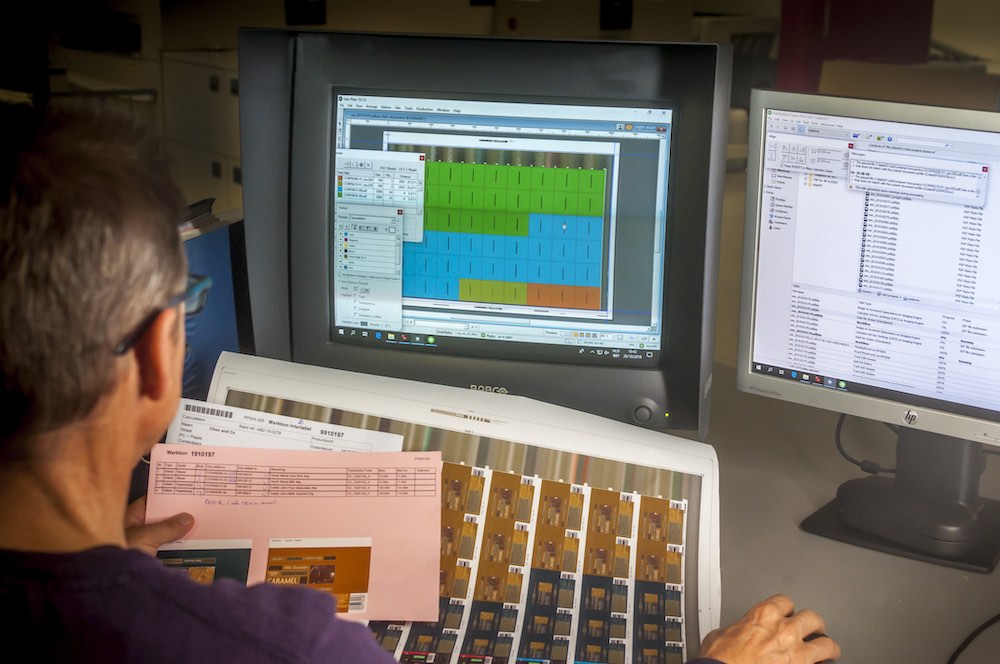 The offset process is at the core of Interlabel.
Our high-tech automated printing presses are fitted with cutting-edge technologies, enabling them to deliver printing work of the highest possible quality.
Over the course of time, Interlabel has specialised in the production of labels for beer, soft drinks and water, as well as dairy products, jam, chocolate, candy, preserves, and labels for applications in a range of other areas. We do all this for print runs of any size.
To give these labels added value, Interlabel has specialised in the following processes:
Printing on a very wide range of different sorts of paper;papiersoorten
Perforations for promotional goals;
Applying relief and braille;
Elevating labels with gold foil;goudfolie
Flexo gold for optimal gold effect;
Peel-off treatments for easily removable labels perfect for promotional goals;
Printing with fluorescent inks, thermochromic ink, low-odour inks and more.
Our post-press equipment allows us to produce labels ourselves, from start to finish. To tailor our printing process to your specific needs, we have also invested in specialised equipment. Interlabel cuts labels with straight edges, or to the shape of your choosing. After cutting, the labels are packed to meet your specific requirements.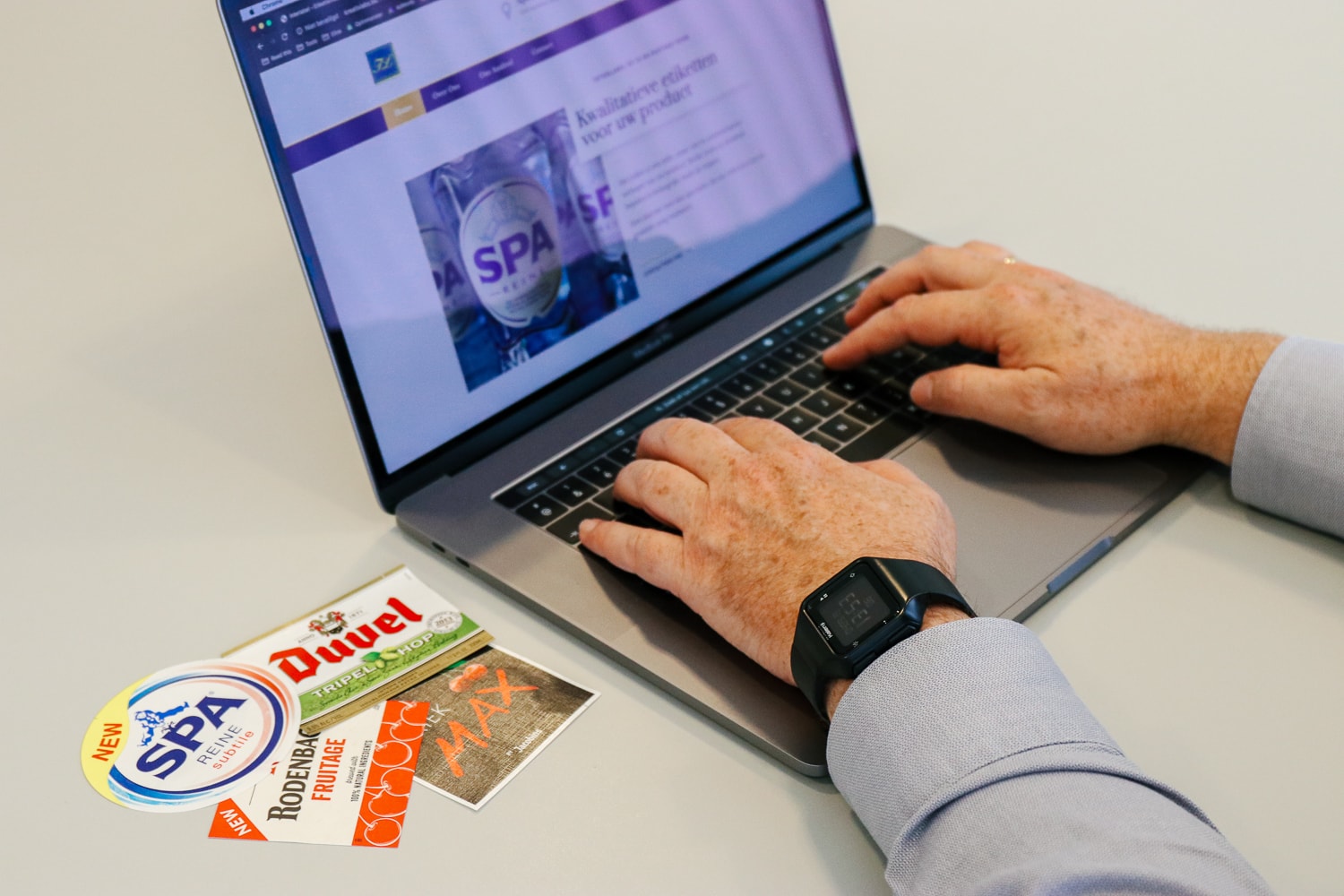 Our service doesn't stop when the labels are printed. We're a link in your company chain, offering what are sometimes simple solutions to any problems you may encounter. Our regular contact with machine operators has led to detailed knowledge and understanding of the demands of various labelling machines.
Interested in our services?